I used to think and act like a PC liberal leftie but I am slowly beginning to move gradually to the right. I will never be in the category of a Trump base supporter – much of what he does and says is personal anathema to me – but I a becoming increasingly disenchanted with how the mainstream media constantly follows the PC liberal left line, sometimes to extremes.
As such, there has to be a counterbalance and here are two good examples of this. Liam Neeson quite rightly states that harassment allegations against male Hollwood actors have turned into 'a witch-hunt' and Paul Joseph Watson – sometimes laying it on a bit thick – makes an amusing commentary on just why some countries can be deemed 'shitholes'.
Liam Neeson says harassment allegations have become 'a witch-hunt'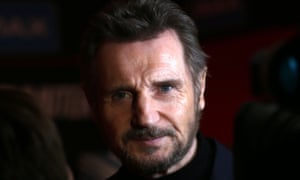 Speaking on The Late Late Show on RTE, the Hollywood A-lister said "there's some people, famous people, being suddenly accused of touching some girl's knee, or something, and suddenly they're being dropped from their program, or something".
Read more
The Truth About 'Sh*thole Countries'