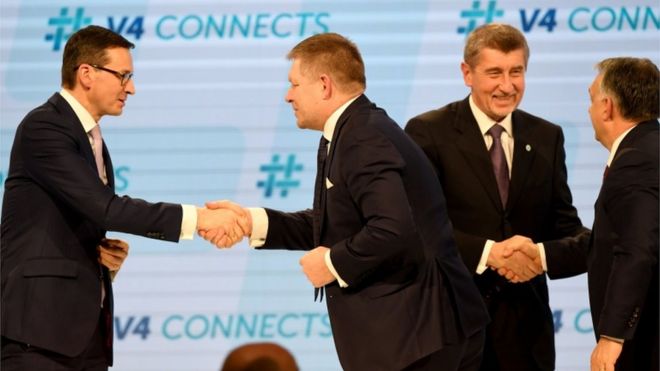 It's not long ago that European know-it-alls, like myself, were debating the possibility of EU collapse.
After Brexit could come Nexit, Dexit and Frexit, we thought, as a wave of anti-establishment euroscepticism washed across the continent.
But shock at the ongoing political disorder in the UK following the Brexit vote, plus a sense of uncertainty in Europe provoked by the Trump presidency, have served to solidify EU membership in most countries.
Now the battle is no longer about survival but over the direction the European Union should take. And in whose name.
The celebrated assumption in Brussels has been that Merkel and Macron, or M&M as I like to call them, would become the EU's golden couple – breathing life back into the Franco-German motor of Europe, getting the engine of EU integration purring once again, once troublesome Britain was out of the way.
Read more