European Union's top court upholds Brussels' right to force member states to take in refugees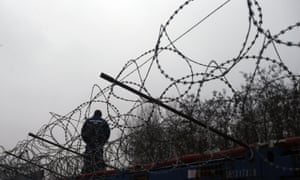 The European Union's top court has dismissed complaints by Slovakia and Hungary about EU migration policy, dealing a blow to the Hungarian prime minister, Viktor Orbán, and his allies in central Europe over the bitterly contested policy of refugee quotas.
In an important victory for the EU, judges threw out a challenge against its mandatory relocation scheme, which aims to relocate 120,000 asylum seekers around the bloc.
The victory has sharpened tensions between the EU and Hungary's combative PM, who has made opposition to EU asylum policy a core theme of his "Stop Brussels" campaign. It will also raise tensions with Poland, which lent its support to the failed legal campaign.
Read more