Activists say proposals to speed up requests threaten rights of asylum seekers in France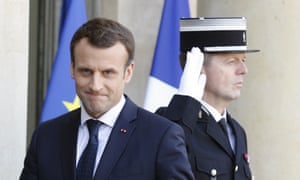 Tough proposals to crack down on immigration and asylum in 
France
 have been unveiled by Emmanuel Macron's government amid complaints from human rights groups and street protests by some public agents in charge of asylum procedures.
The legislation is aimed at speeding up the process for asylum requests and for expelling migrants who aren unable to claim asylum. It would also double to 90 days the time a person without papers can be kept in a holding centre.
The bill, which criminalises illegal border crossing, has sparked anger from charities who called it oppressive.
Read more