Reblogged from The Gatestone Institute
We need a new European Commission that is committed to the defense of Europe's borders." — Hungarian Prime Minister Viktor Orbán.
"A few months ago … there was an election in Hungary. The Hungarian people decided what should happen, and during the election campaign we discussed all of the issues — including CEU, the NGOs, and all of the important political issues. And the people decided on these issues. And now the European Parliament is taking upon itself the task of overruling the decision made by the people of Hungary and forcing the Hungarian government to implement what they are attempting to impose on us in place of the people's decision." — Hungarian Prime Minister Viktor Orbán.
"Hungary and the Hungarian people have been convicted because we have proven that migration is not needed and that it can be stopped." — Hungarian Foreign Minister Peter Szijjártó.
"Hungary's decisions are made by the voters in parliamentary elections. What you are claiming is no less than saying that the Hungarian people are not sufficiently capable of being trusted to judge what is in their own interests. You think that you know the needs of the Hungarian people better than the Hungarian people themselves…. This report applies double standards, it is an abuse of power, it oversteps the limits on spheres of competence, and the method of its adoption is a treaty violation." — Hungarian Prime Minister Viktor Orbán.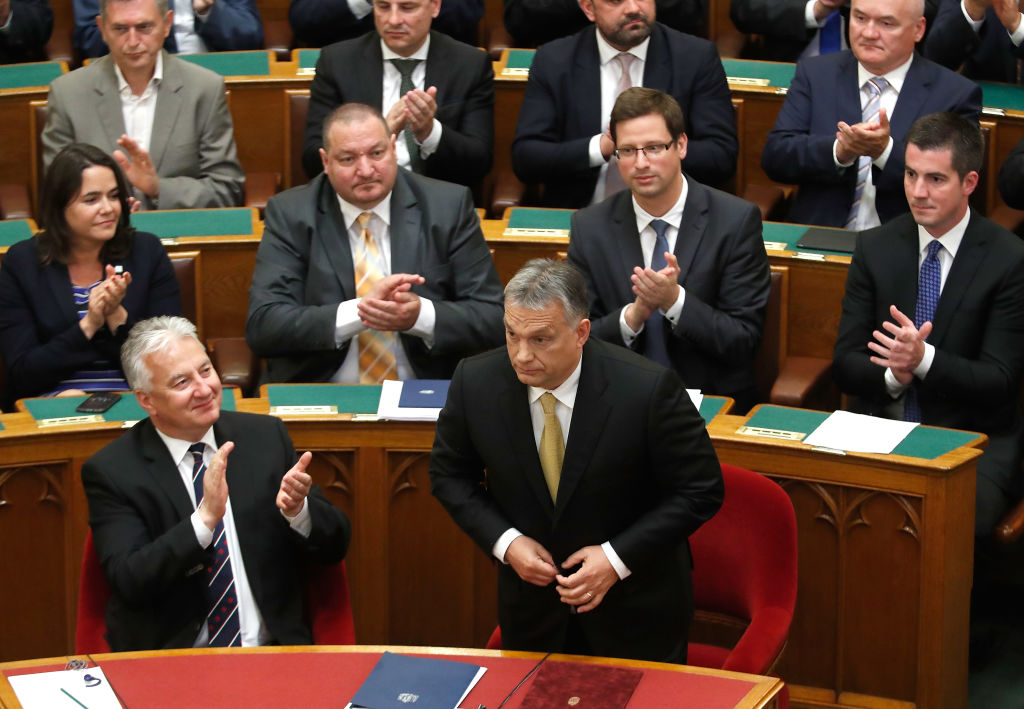 Hungary's Prime Minister Viktor Orbán (standing), recently said: "We need a new European Commission that is committed to the defence of Europe's borders." (Photo by Laszlo Balogh/Getty Images)
Read more