"I am a burkaphobe.
"What is clear at any rate: the financing [of imams] by foreign actors must stop." — Jens Spahn, Deutsche Welle.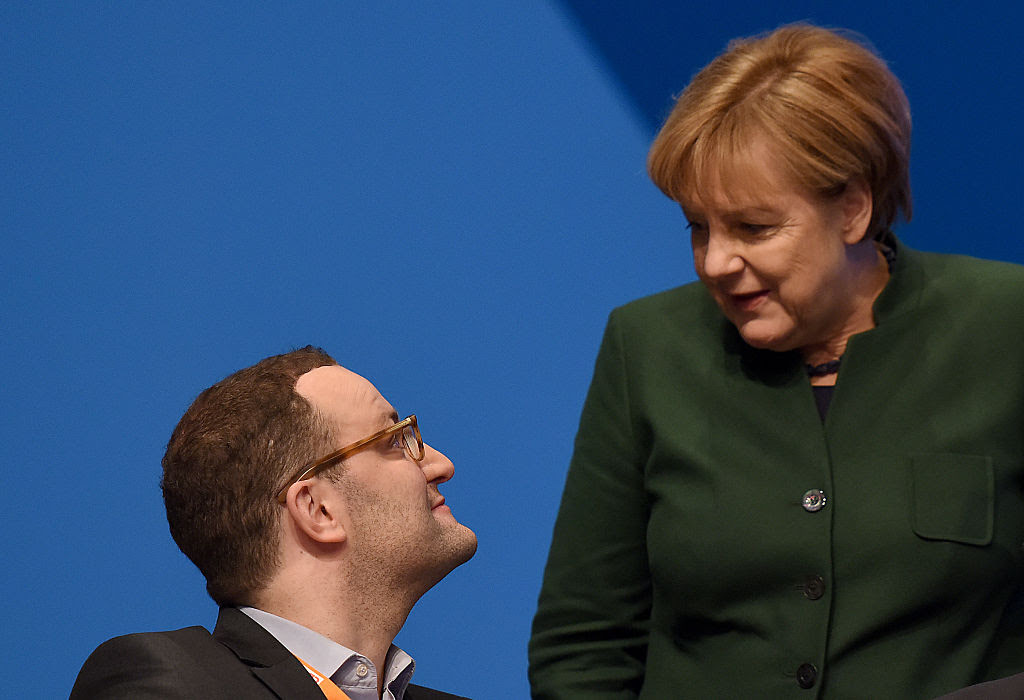 Pictured: German Chancellor Angela Merkel (right) and Jens Spahn (left), a top contender for succeeding Merkel as leader of the CDU party. (Photo by Volker Hartmann/Getty Images)
"The message that 'If you reach a Greek island, you will be in Germany in six days,' not only encourages refugees from Syria, but also many people in Bangladesh and India. No country in the world, and no European Union, can withstand that if we give up control of our external borders." — Jens Spahn, Die Zeit.
"To anyone who makes their way to Germany, it must made be clear that their life here will be very different from that at home. They should think carefully about whether they really want to live in this western culture." — Die Welt.
Read more