The families of some of the victims of an Islamic State group that beheaded hostages have said two captured fighters should face trial.
British fighters Alexanda Kotey and El Shafee Elsheikh were captured by Syrian Kurdish forces.
Bethany Haines – whose father David, a British aid worker, was beheaded by the cell – said she hoped they die a "slow, painful death".
Kotey and Elsheikh were two of four UK IS members known as "the Beatles".
"They should be locked up and throw away the key," Ms Haines said.
Should there be a trial, she said she would attend and "look them in the eye and let them know I am who I am and they have certainly destroyed a big part of my life. Hopefully there will be some justice."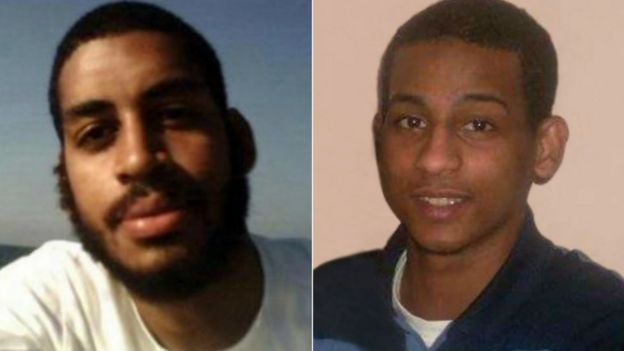 Diane Foley – whose son James, an American journalist, was beheaded by the cell – said she wanted the two men to face life imprisonment.
Read more